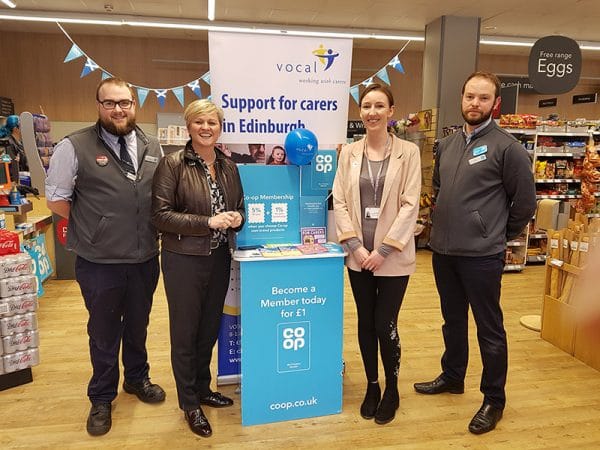 3 in 5 people will become a carer at some point in their lifetime which means the chances are you or someone you work with will have caring responsibilities.
Our 25th Anniversary
In 2019, VOCAL will celebrate 25 years of supporting carers and we invite you to celebrate with us.
Find out more about our anniversary fundraising campaign, how you can help us and how we can support carers working in your organisation.
Click to download our 25th anniversary leaflet
Get in touch
Partnership Development Officer on 0131 622 6666 or fundraising@vocal.org.uk
Previous corporate partners
Co-op Earl Grey St, Morrison St and Dalry 2016-17
TSB Hanover St, Haymarket and Fountainbridge  2017-19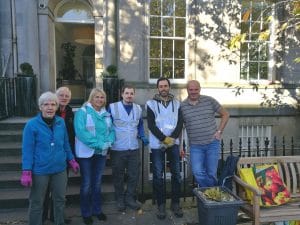 Co-op Shandwick Place, Frederick St and McDonald Rd 2017-18