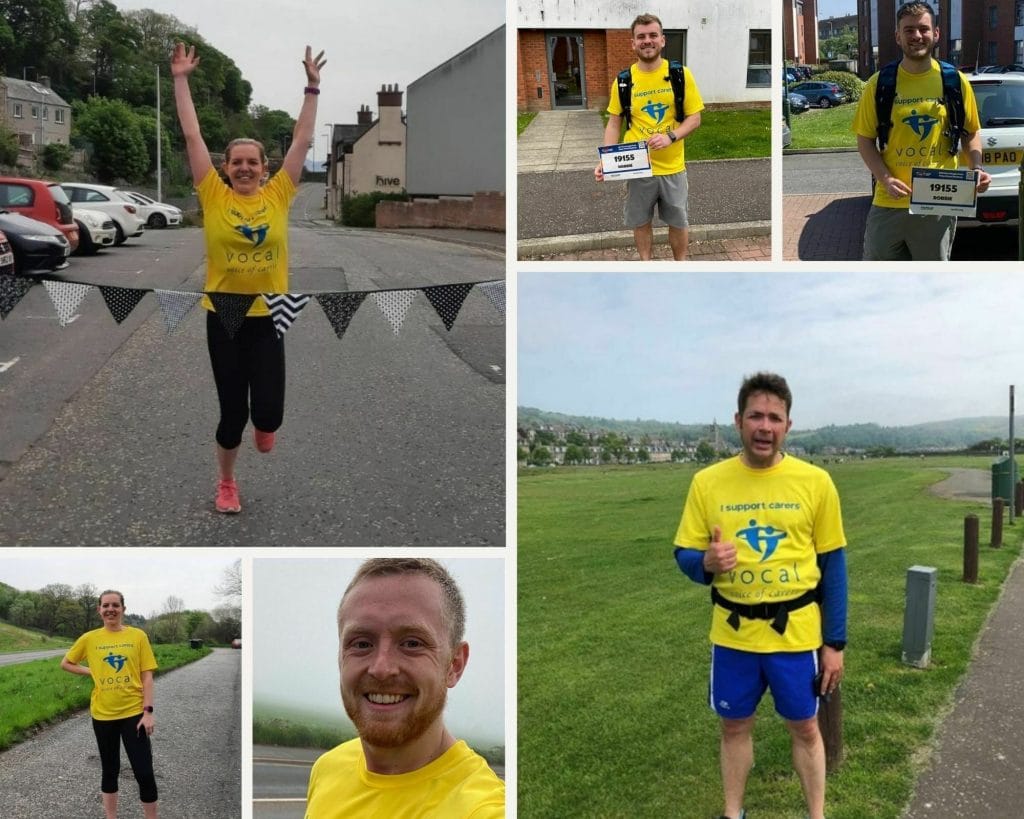 3 in 5 people will become a carer at some point in their lifetime which means that either you or someone you know may have caring responsibilities.
VOCAL works with partners across all sectors – financial, IT, hospitality, tourism, education and public services – to meet the physical, emotional, economic and social needs of carers.
Why partner with VOCAL?
By partnering with VOCAL, you will become part of a national and global movement to transform the lives of carers.  Our personal approach to our partnerships enables you to support carers in a way that fits your organisation or business.
Some of the benefits of a partnership with VOCAL include:
Staff engagement, building a community through supporting carers
Employee retention, raising awareness of those balancing caring alongside working
Client and stakeholder engagement and sustainability
Positive marketing and PR opportunities
Demonstrable commitment to community engagement and Corporate Social Responsibility
Contribution to the inclusion of carers in the community
Making an impact in your sector through becoming a carer champion or ambassador
Through a partnership with VOCAL you can:
Identify carers in your personal and professional networks to seek out support
Recognise and respond to the needs of carers in your local communities
Recognise the value of caring and carers to the economy
Change policy and practice through the voice of carers within your organisation
Raise funds through challenge events, donations and much more
Create supportive networks within your organisation and sector
Share skills sets and experience through volunteering
Give back to those in our communities who need it most
As a valued partner of VOCAL, we aim to ensure that our partnerships are mutually beneficial.  With that in mind, we have created an annual Partnership Calendar (below).  This includes key dates and events to help you raise awareness and identify carers in your organisation, as well as topical articles and information you can read, share and promote.
Get in touch
Get in touch to discuss the types of partnerships we offer, and how we can work together to support carers.