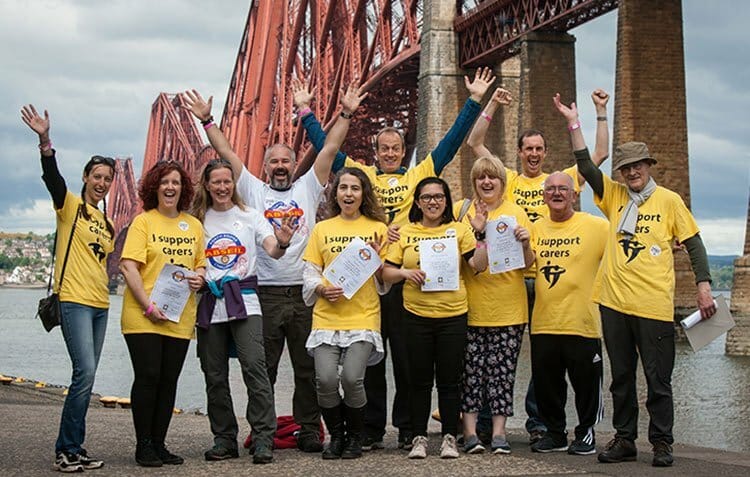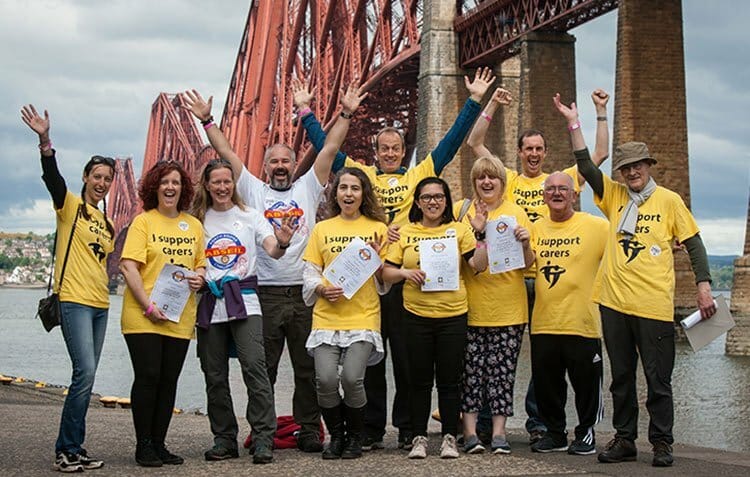 Carers have been calculated to be worth more than £10 billion to Scotland's economy!
But carers also lose out more than most – on income, pensions, time to themselves, friends and social opportunities and having carer support services available when they are needed is vital.
There are many ways to give:
Donate to VOCAL
By donating to VOCAL or leaving money to VOCAL in your will you are helping to secure the continuation of carer support and counselling services. These services provide a lifeline to carers in greatest need.

Fundraising
Raise money for VOCAL carer support services through:
For fundraising enquiries, contact Francesca Greaves at fundraising@vocal.org.uk or on 0131 622 6666.
Volunteer for VOCAL
By becoming a volunteer with VOCAL is a fantastic way to develop new skills and work as part of an enthusiastic and dedicated team who make a great contribution to the lives of carers in Edinburgh and Midlothian. Find out about becoming a VOCAL volunteer.