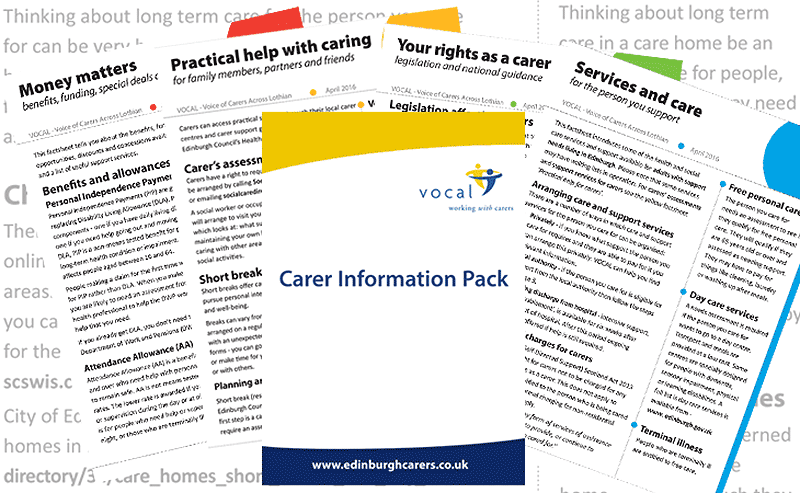 All carers who are referred to VOCAL receive a carer information pack and a Carers News newsletter three times a year. Carers who have given us an email address and join our carers e-bulletin group will receive regular e-bulletins with news and information for carers. We also send information about relevant training and events by email and post.
For more details about how we use your personal information, please read our privacy statement.
Please note: Carer Information Packs are being updated and reprinted and will be sent out in early September 2018.
Sometimes carers request a telephone call or call back, in which case a member of VOCAL's team will call you back to discuss your situation further.
When should I make a referral?
You may not have a specific enquiry or need for support straight away, but like the reassurance of knowing where to go for support and to keep up to date with news, information and any changes to welfare rights and legislation affecting carers in Scotland.
Refer yourself or someone else to VOCAL using our secure online referral form:
Online referral form