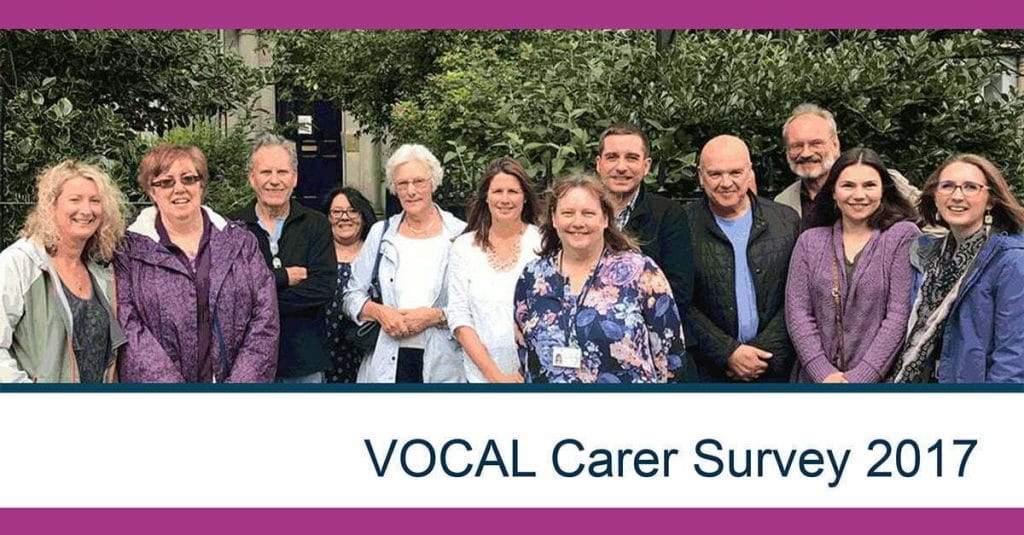 VOCAL commissioned Scotinform to undertake its biennial survey of carers in Edinburgh and Midlothian in November 2017.
The surveys aimed to assess carers' satisfaction with VOCAL services currently offered, ask about interest in other potential services and developments, understand VOCAL's impact and to understand the impact of caring in three main areas of health and wellbeing, money and work, and time away from caring.
Over 10,300 surveys sent out to carers in Edinburgh (7,984) and Midlothian (2,291). There was a 12% return rate for Edinburgh and 13% for Midlothian, making a total of 1,228 responses.
Carers' responses have been analysed and the findings are outlined in the reports below:
2017 Edinburgh Carer Survey summary report (PDF) 2017 Midlothian Carer Survey summary report (PDF)
You can read the full reports for Edinburgh and Midlothian and find out more about this and previous VOCAL carer surveys here:
2017 Carer Survey full reports