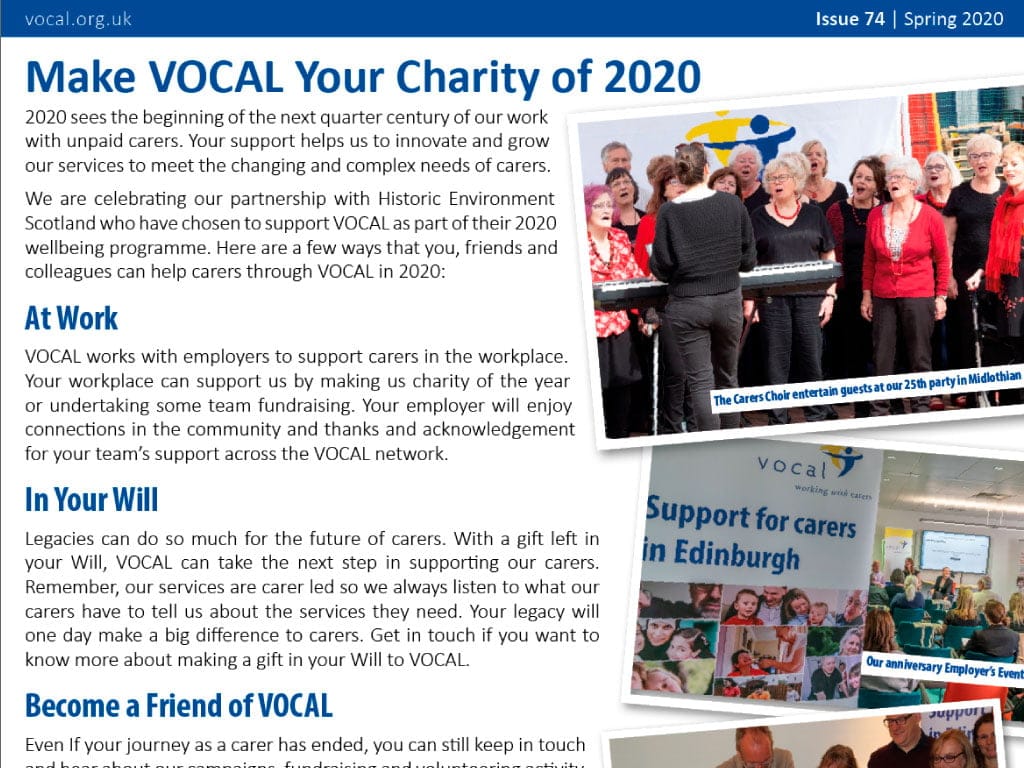 Issue 74 of VOCAL's newsletter is winging its way to your letterboxes!
Your regular editions of Caring in the City (Edinburgh) and Midlothian Carers News (Midlothian) are available as PDF downloads if you're not already on our postal mailing list, or you just can't wait to read all this issue's articles.
For this winter edition we've a special double page spread focusing on ways VOCAL can support you to beat the winter blues and get the most out of the new year.