This Giving Tuesday focuses on the theme of 'Give Back 2020'.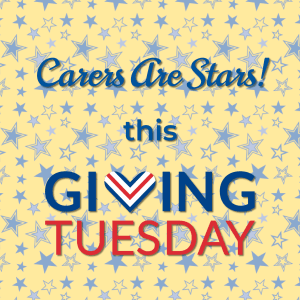 Carers have been at the front line of looking after the most vulnerable in our communities.  We think they are stars!
So this #GivingTuesday we invite you to show your support for the unpaid carers who are so often invisible but who have been vital in 2020.
Visit our special campaign: Carers Are Stars!