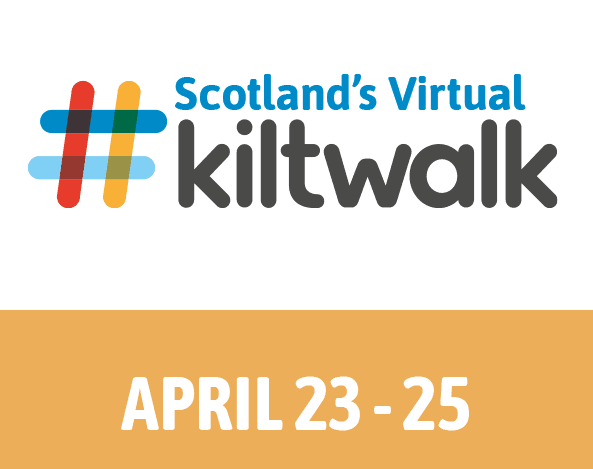 VOCAL is encouraging supporters to create their own challenge in support of the charity but also to boost wellbeing.
This year's Virtual Kiltwalk on 23-25 April allows carers and VOCAL supporters to tailor their own challenge to raise funds for the charty's work.
"It is a great opportunity to get active and have fun" says Julie Forster, Partnerships Officer at VOCAL. "You can run, jump, dance, walk, climb – whatever suits you best – as part of your challenge.  And you can do your challenge over the whole weekend.  But the really good thing is that what you raise will be topped up by 50% by the Hunter Foundation. We want participants to benefit from the feel-good factor of doing their own challenge while helping others."
The Kiltwalk has raised millions for charities in Scotland and this year's virtual event allows everyone a chance to join in some way.
For more information, please contact Julie on 0131 6226666 or email jforster@vocal.org.uk or go directly to the Kiltwalk site to register and choose to support VOCAL.
Links & Resources