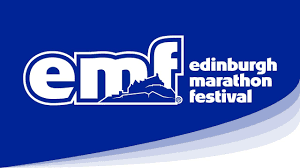 A marathon is a challenge both physically and mentally so we were delighted to hear from Edinburgh man James Sleigh who has chosen to do the Edinburgh Marathon in May 2021 in support of VOCAL.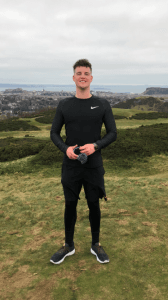 James' grandfather received support from VOCAL while caring for his wife who was living with Alzheimers.
"The support from VOCAL ultimately helped to make my Granny's life more comfortable up to her death in August 2020" says James. "My Grandpa was able to find out more about my Granny's condition and get the support and advice essential for him as a sole carer.  He was able to plan ahead and think about how to structure his own life as a carer.  We were all able to better appreciate the pressure on the whole family and talk about our roles as carers."
James made a decision on the day of his grandmother's funeral to do something in honour of his grandfather's dedication as a carer.  "I have been running more and more over lockdown, completing some 10k courses and even a half marathon distance.  So it felt right to sign up to the full marathon for a cause close to our family."
This year's Edinburgh Marathon is on 30th May which also happens to be James' 26th birthday!
During lockdown James, a restaurant manager and keen cook, has been able to prepare and deliver meals to his grandfather, Lindsay, who lives close by.  His grandmother, Daphne Sleigh, had a 21 year career in local government politics and contributed as a voluntary board member on many education and charity initiatives.
James' marathon challenge is being supported by his friends and family and he has set up his JustGiving page to steer donations to VOCAL to help the charity reach out to more unpaid carers across Edinburgh and Midlothian.
"I know there is a chance the actual marathon event may be postponed but I will be completing my 26 miles regardless" adds James who says that a virtual marathon will be fine.  "I suspect I will have to walk part of the way but I am determined to finish".
If you, like James, want to complete a running challenge in 2021, then please go to justrunning.com and see what options suit you best.  You can choose to fundraise for VOCAL and secure a charity place on your chosen challenge.
To learn more about James' marathon please visit his JustGiving page: http://www.justgiving.com/JamesSleigh-2021EdinburghMarathon000
For further information on fundraising for VOCAL and supporting carers, please contact Julie on jforster@vocal.org.uk