VOCAL Midlothian recently received a very generous and meaningful gift from the family and friends of Bob Jenkins (pictured below) who passed away earlier in 2020. He was cared for over that last 10 years by his wife, Gail, and daughter, Abbi, who visited VOCAL's Midlothian centre to present a cheque for £1,743 which will be used to help give unpaid carers a break from caring duties through the 'Wee Breaks' programme.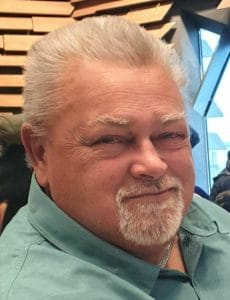 "Bob was a local Councilor until 2007 and worked for the local Community Transport Service. So we thought it fitting to encourage friends and family to donate to a local cause in lieu of flowers. We were so delighted to receive contributions from over 100 people on our Facebook fundraiser" says Gail who cared for Bob as his health deteriorated.
Bob's daughter Abbi is glad that the funds will be used to help other carers: "Dad would have approved of VOCAL using these funds to help carers get a break. When you love someone, it's not work. But when you experience the exhaustion you know it is very hard work. We had a great relationship with Dad throughout his illness which really helped."
Abbi added: "It must be incredibly freeing for a carer to get a break away from caring duties – just to have some time to build up yourself".
It was only after Bob had died that the mother and daughter pair realised the impact of caring duties on their own lives. "We were always on call. Even trying to plan a holiday or support was difficult. So being able to help give other carers a break is such a worthwhile cause and I am delighted that VOCAL can use the funds for the Wee Breaks Midlothian work".
Receiving the cheque was Karen King of the VOCAL Midlothian carer support team.
If you want to do something in support of carers across Edinburgh and Midlothian in memory of another person, please get in touch or go to our special JustGiving page: justgiving.com/campaign/vocalinmemory