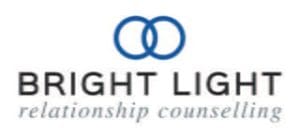 VOCAL and Bright Light Relationship Counselling are excited to announce a new partnership to provide free relationship counselling for carers in Edinburgh and support emotional health and wellbeing for families with intensive caring responsibilities.
VOCAL is Lothian's lead charity for carer support and has joined forces with the charity Bright Light, the largest provider of relationship counselling in Scotland. Both agencies offer a comprehensive range of services in Edinburgh and the Lothians.
"The impact of the pandemic on the emotional health and wellbeing of people with caring responsibilities has been huge," reports Sebastian Fischer, VOCAL's chief executive. "As many support services, such as daycare services, had to close their doors, growing social isolation and the additional physical and emotional demand on carers has hit people hard."
Through VOCAL, carers can now access relationship counselling – joint counselling support with a family member or friend, free of charge, where the emotional impact of the caring role on the relationship is at the core of seeking support.
"Counselling can help carers – and others important to them – to understand, communicate and deal with things they find challenging and which prevent them from focusing on positive aspects of their lives," explains Julie Hogg-Weld, Bright Light's Chief Executive. "When carers are referred by VOCAL for relationship counselling, Bright Light will help them plan for a better future and support them in achieving their goals."
Carers can access the new service with someone they feel is important in their life and should be part of their relationship journey. This may be couples, families, young adults, same sex partners or a parent and daughter/son with caring responsibilities.
For referrals or self-referrals, simply write to counselling@vocal.org.uk, or call 0131 466 8082.