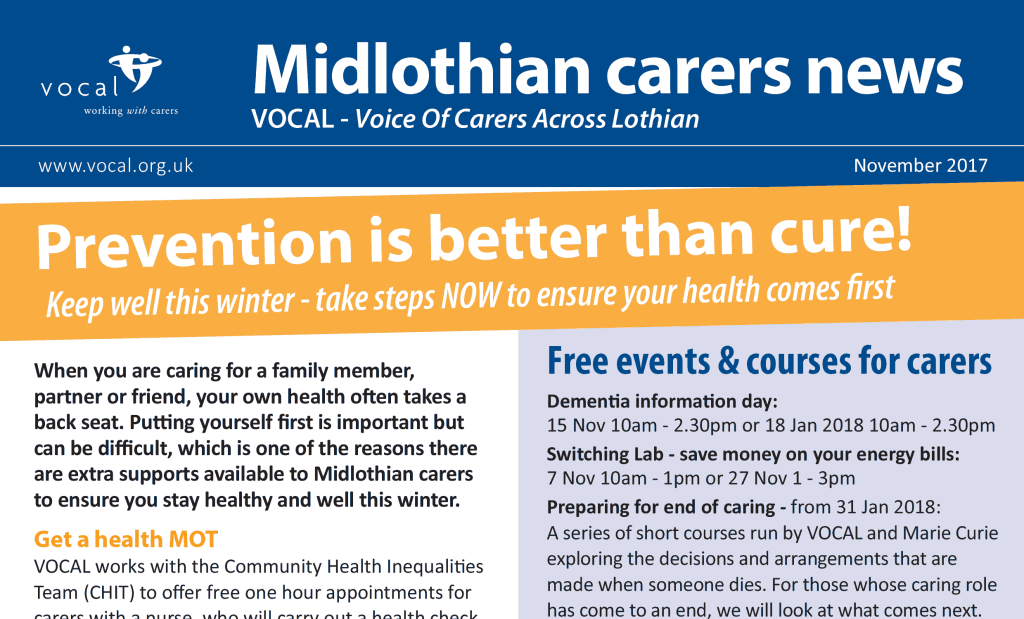 The VOCAL Midlothian Carers News is our regular newsletter which is mailed to over 2,500 carers and professionals working with carers in Midlothian twice a year.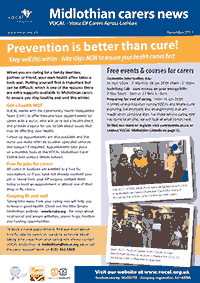 The latest version is out now and can be here. You can find previous issues on this page.
We aim to include a broad range of information and updates for carers – if you would like to make a contribution to future issues, please contact VOCAL Midlothian.
Downloads