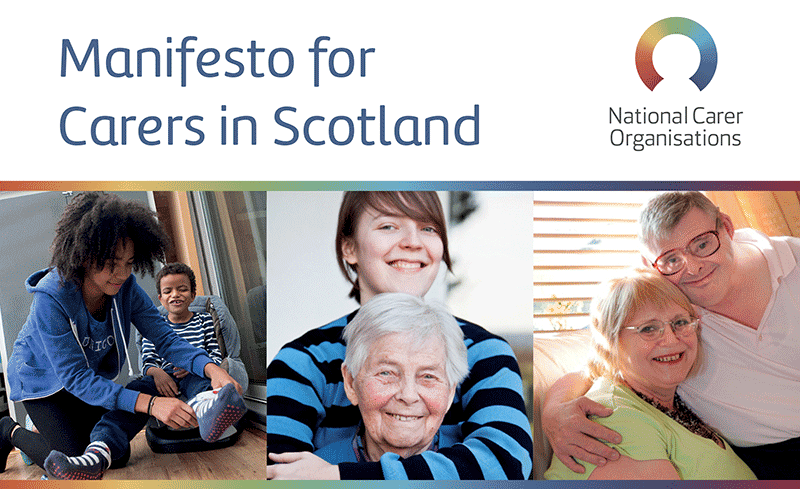 The National Carer Organisations have produced a Manifesto for Carers for the local council elections on the 4th of May 2017.
The manifesto calls on all candidates in the local council elections to agree to:
Protect funding for carer support and ensure there are adequate resources to implement the Carers' (Scotland) Act
Increase efforts to improve short breaks provision
Promote better, preventative support for carers of all ages
Improve financial support for carers
Support carers in and into employment.
Download the Manifesto for Carers (PDF)
Carer campaigning pack
The National Carer Organisations have also produced a 'Carer campaigning pack' to support individual carers and carer organisations in campaigning during the local government elections in Spring 2017.
The material is intended to help you in lobbying candidates and parties and includes information on:
The number of carers in each local authority
Background information
Registering to vote
The different parties and how to find you local candidates
Using the media and social media
Key messages and asks for candidates.
Download the pack