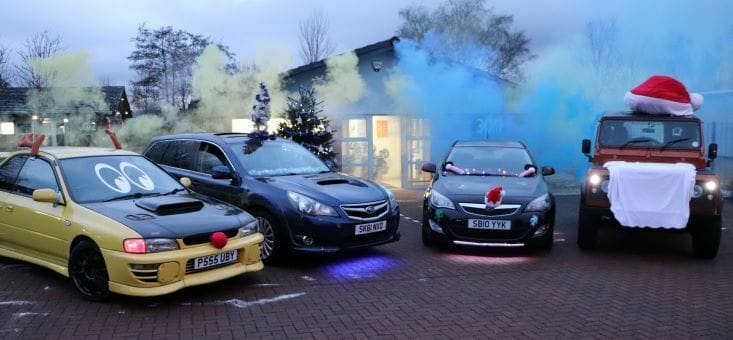 A group of like-minded car enthusiasts are supporting the launch of VOCAL's Carers Are Stars! campaign with the unveiling of their special modified car.
The members of Lothian Modified unveiled the 'dressed' cars at VOCAL's carers' hub in Dalkeith to launch a campaign and appeal in support of the vital role played by unpaid carers across Edinburgh and Midlothian communities.
"As a family-friendly group we include carers and people living with disabilities and conditions who need extra support. So we wanted to help carers in whatever way we can"  said Linda Lawton, group moderator/administrator and instigator of Lothian Modified's support for VOCAL. "We want to make sure that our community recognises the role of unpaid carers and let them know that they are stars."
"As a carer for a child with additional needs and as a person with a disability, I know the work that goes into being a carer. VOCAL has been so helpful to me and my family and it is so important that others know they are not alone" added Linda.
"VOCAL has continued to support carers across Edinburgh and Midlothian through the COVID pandemic when many more people have taken on caring roles and caring duties have increased in hours as well as intensity. This Christmas, we want to let the carers in our community know that they are stars" said Julie Forster of VOCAL.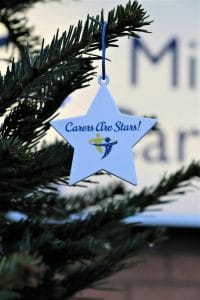 VOCAL's Carer are Stars! appeal asks supporters to make a donation and put another star on the VOCAL's Christmas tree.
"We have been doing so much virtually this year that we wanted to make our tree real. We will be genuinely hanging one of our special stars on our tree when you make a donation." Added Julie.
To donate go to vocal.org.uk/carersarestars or to VOCAL's JustGiving Carers are Stars! campaign page.
To find out more about the festive programme of workshops and short breaks for carers please call VOCAL or go to vocal.org.uk/news/stars-midlothian-2020/ or vocal.org.uk/news/stars-edinburgh-2020/ .