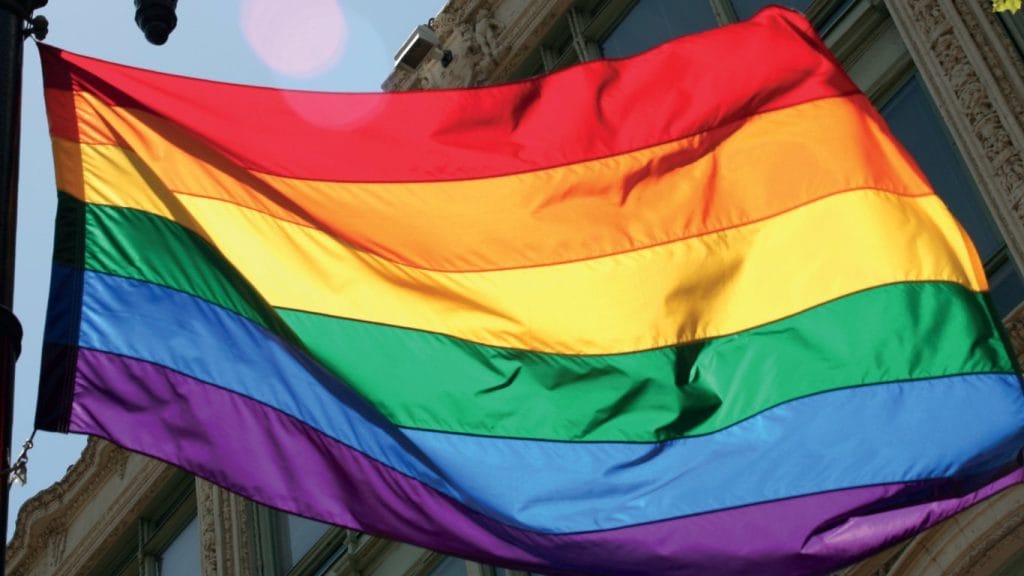 As February is LGBT History month, we thought we'd take a closer look at care from an LGBT+ perspective. Not least since an understanding of LGBT history can be crucial in understanding some of the different health, emotional and practical considerations, especially when it comes to elderly care and LGBT+ individuals.
There's surprisingly little research specifically into elderly care and the Lesbian, Gay, Bisexual and Transgender communities. Such as there is sheds light on how much is the same, but also on some differences, and the importance of recognizing and respecting those differences.
Some differences relate to health needs which may be more likely in – or specific to – the LGBT+ community. HIV for example is by no means limited to the LGBT+ community, however a significant proportion of Scotland's HIV positive population are gay men. HIV treatment has become much more effective in the past couple of decades, meaning it no-longer impacts on life expectancy. Meanwhile new prevention methods such as PrEP continue to reduce new infections. So the situation arises where an ageing HIV-positive community are now managing the interaction between their existing – complex and regularly monitored – medication regimens, and additional treatments for conditions that come with advancing years.
Similarly there's potential interaction of ageing with a community specific health concern, for example hormone replacement therapies for transgender individuals. A trans person with dementia might forget to take their hormones or suddenly stop altogether, putting themselves at risk of serious health problems such as developing osteoporosis.
So there are LGBT health concerns which can interact with the health concerns which come with age compounding both. Moving away from purely medical issues though, the specific emotional and experiential context of being gay, lesbian, bi or transgender and of a certain age also become a factor in caring.
Ageing in the LGBT+ community can also add to the pressures of caring. In 'Gay and Grey' – a survey of LGB Dorset residents aged between 50 and 90 – around 60% of respondents reported feeling some degree of isolation. Meanwhile 26% of the women and 29% of the men responding considered themselves carers. Given that isolation is one of the most cited impacts of caring these two statistics together are pretty stark.
"I would feel the need to come out to every service provider … This requires emotional energy that I may not have if I become more frail."
– respondent in Dorset's 'Gay and Grey' survey
Keeping in mind many older LGBT+ individuals will have spent some part of their life "in the closet", and/or dealing with a far less tolerant world, it becomes obvious that some of the memories of this might be painful or traumatic. The importance of an historical context here becomes clear especially relating to aspects of dementia. Not only things like the "emotional energy" referred to by the 'Gay and Grey' respondent, but also the potential stress of forgetting who you have and haven't discussed your own sexuality with. Or your own memory loss leading to accidentally "outing" the LGBT+ partner or friend caring for you.
While society as a whole has become steadily more accepting, and our laws now better reflect the diversity in long-term romantic relationships, 'chosen family' often still plays a more significant role than biological family in LGBT+ circles. The caring relationships that form as a result can be significantly different – for example male gay carers were four times as likely to be caring for a friend, than a relative – as many as were caring for a partner.
Civil Partnerships and Equal Marriage laws have taken society leaps and bounds forward in terms of recognizing non-straight romantic relationships, but these can sadly offer no added security for LGBT+ carers caring for friends in this way. The limited research suggests that there's still work to be done in properly recognizing the needs of LGBT+ carers and those they care for.  
VOCAL can help: we're an LGBT Charter Mark silver organsiation offering advice and support from money matters surgeries, through courses on understanding dementia to guidance on setting up power of attorney. If you or someone you know might benefit from our support please get in touch by emailing centre@vocal.org.uk or calling 0131 622 6666