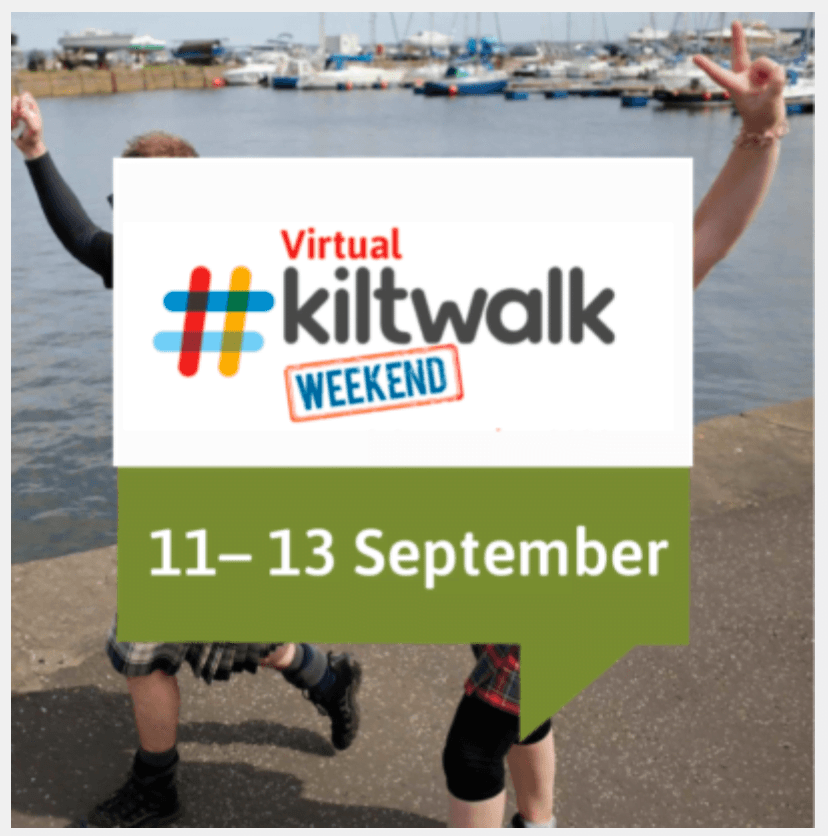 On the weekend of the 11th – 13th September, the Edinburgh Kiltwalk is going Virtual! You can take on any Kiltwalk inspired challenge you wish in support of VOCAL – go for a walk, a cycle, jump on a trampoline, or even a family scavenger hunt! Raise funds for VOCAL and everything you raise will receive a 50% top up* from The Hunter Foundation.
Find out more and sign up for the virtual Kiltwalk
The Kiltwalk have lowered the registration fee to just £10 plus VAT. They're encouraging everyone to get creative by doing something kiltwalk inspired in your own local area, whether it's walking or some other kind of activity. It's a great excuse to get some exercise in a good cause and great for your own wellbeing as well.
Remember:
Your funds will be topped up by 50% from Sir Tom Hunter – so you will be giving 150% to VOCAL!
Registration fee is just £10 plus VAT
Get creative – make up your own Kiltwalk  inspired challenge and stay safe by doing your challenge locally.
Find out more and sign up for the virtual Kiltwalk
* The 50% fundraising top up will be granted up to a limit of £5,000 per walker or donor across all 2020 Kiltwalk events.