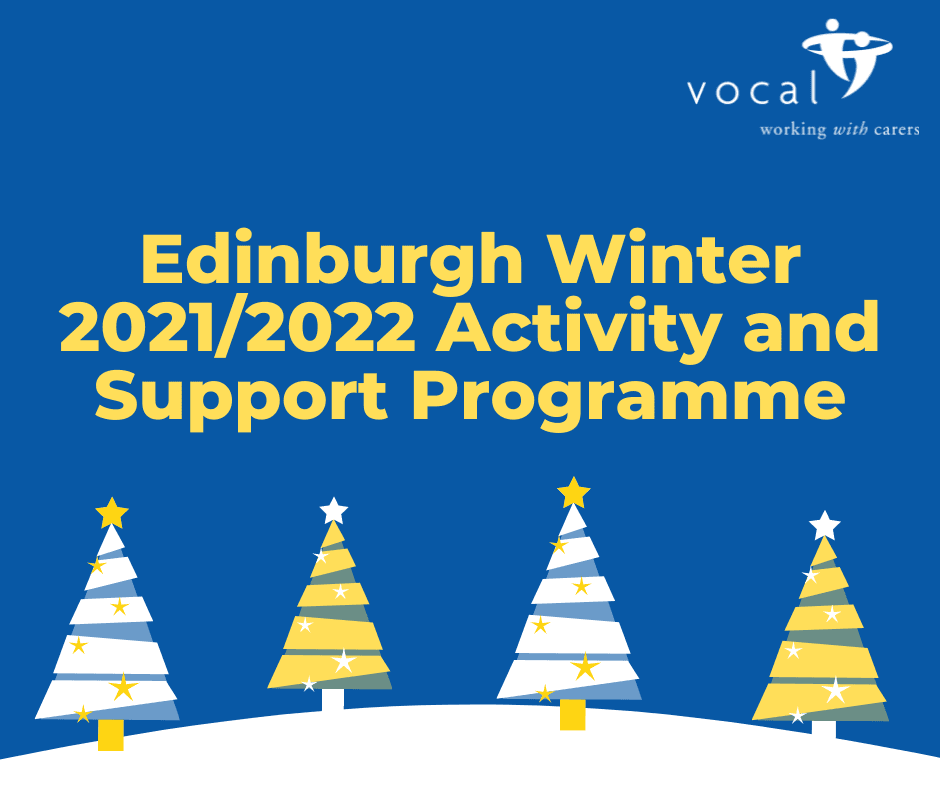 The festive season can be a fun time but it can also be challenging for many people, with lots of commitments, expenses and social gatherings. VOCAL is offering a range of free activities and events to help carers over the festive period and into the New Year.
From tickets to see The Nutcracker, to coffee and cake vouchers for Mimi's Bakehouse, there are lots of opportunities to get involved with and have a wee break from caring. Our free training programme also includes events to support your wellbeing and you can join us in January for arts and crafts classes too.
To view the full programme, click the following link or visit the downloads section at the bottom of the page: Winter Programme.
You can register your interest in our Wee Breaks, on the Wee Breaks website. December training events and activities can be booked on the Carers Training website.
Downloads