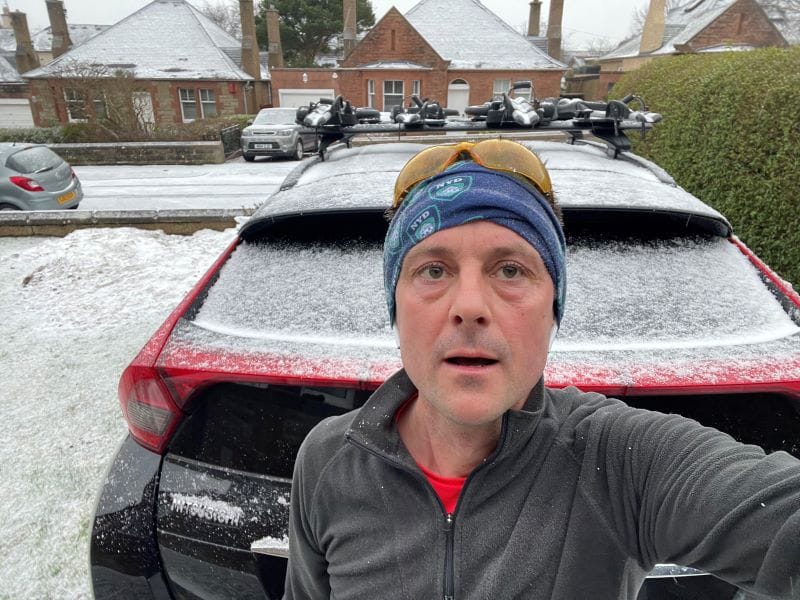 In February, Colin Orr set himself the challenge of running every day in February to raise money for three charities, including VOCAL, Scottish Mountain Rescue and the British Liver Foundation.
As a Cub and Scout leader, Colin is no stranger to fundraising challenges. Their 'Be Prepared' motto has brought with it many varied and interesting events over the years. To help with with motivation due to Scotland's continued lockdown, Colin decided that the best thing to keep him moving was the new goal of a charity challenge.
A friend of Colin's recently had a liver transplant and his family was supported by VOCAL. Colin is also involved with VOCAL, recently joining our peer mentoring programme.
Colin raised over £2,500 for his chosen charities and encouraged a friend or family member to take part each day, either virtually or in-person. People joined across the world, from Edinburgh and Sydney to Philadelphia and London!
Colin explains:
"I'm not a runner by any means, so I knew from the start that this wasn't going to be an easy feat. I didn't want the challenge to be about who could run the farthest or fastest, it was about bringing people together, where we could. I knew we might not be able to run with each other in-person, but thanks to technology we could do virtual runs.

"With so many people across the world in lockdown, I thought this challenge would be a great way to help people get out of the house, and improve their physical and mental wellbeing – all while raising money for good causes."
Using WhatsApp, Colin rallied participants through video and voice calls, linking up virtually with his running partners, who were located from all corners of the UK and beyond.
"We had friends in Sydney and Pennsylvania joining us, which meant a bit of time difference coordination! It was well worth the early starts. We even battled snowy and freezing conditions in Edinburgh for a few days, making the challenge quite interesting!"
A huge thank you to Colin and his universal crew of runners for their fantastic fundraising efforts.
If you're interested in raising money for VOCAL, you can find out more here: Organise your own fundraising – VOCAL