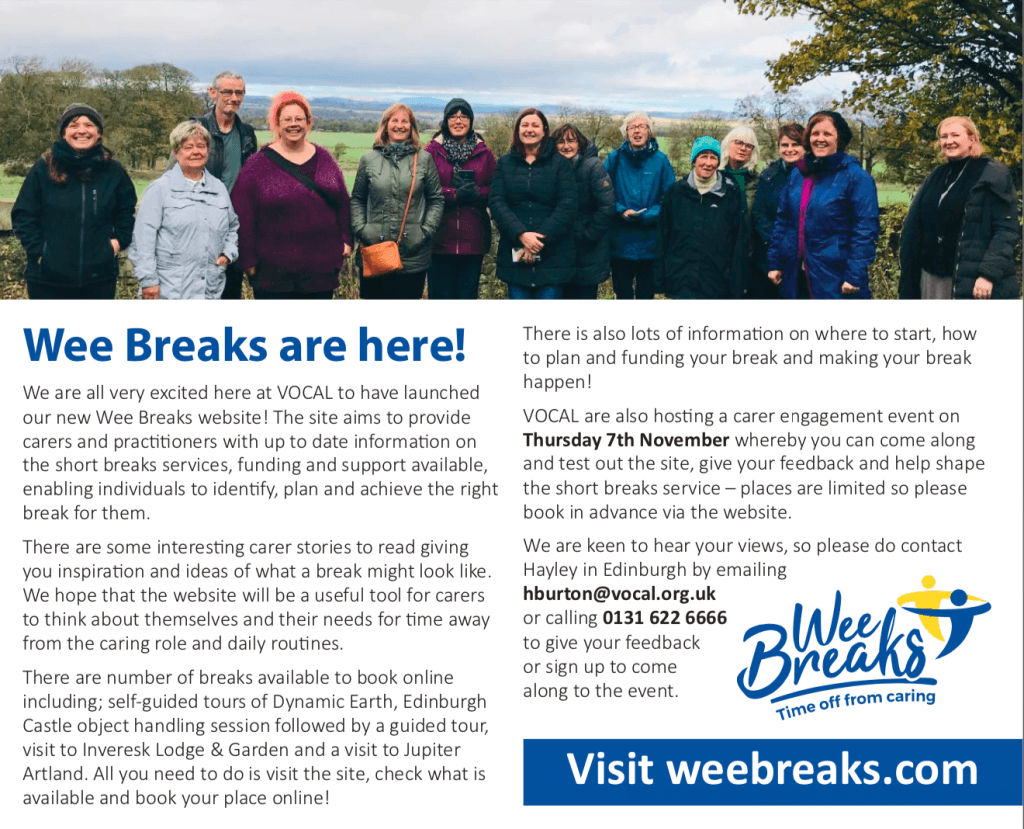 The 73rd edition of VOCAL's newsletter is out!
Your regular editions of Caring in the City  (Edinburgh) and Midlothian Carers News (Midlothian) are available with special double page map spreads showing how near your nearest VOCAL satellite hub is wherever you are.
We also have news about our upcoming 25th anniversary ceilidh in October and some of the good news stories our Treasure Tree social enterprise has made over the year.