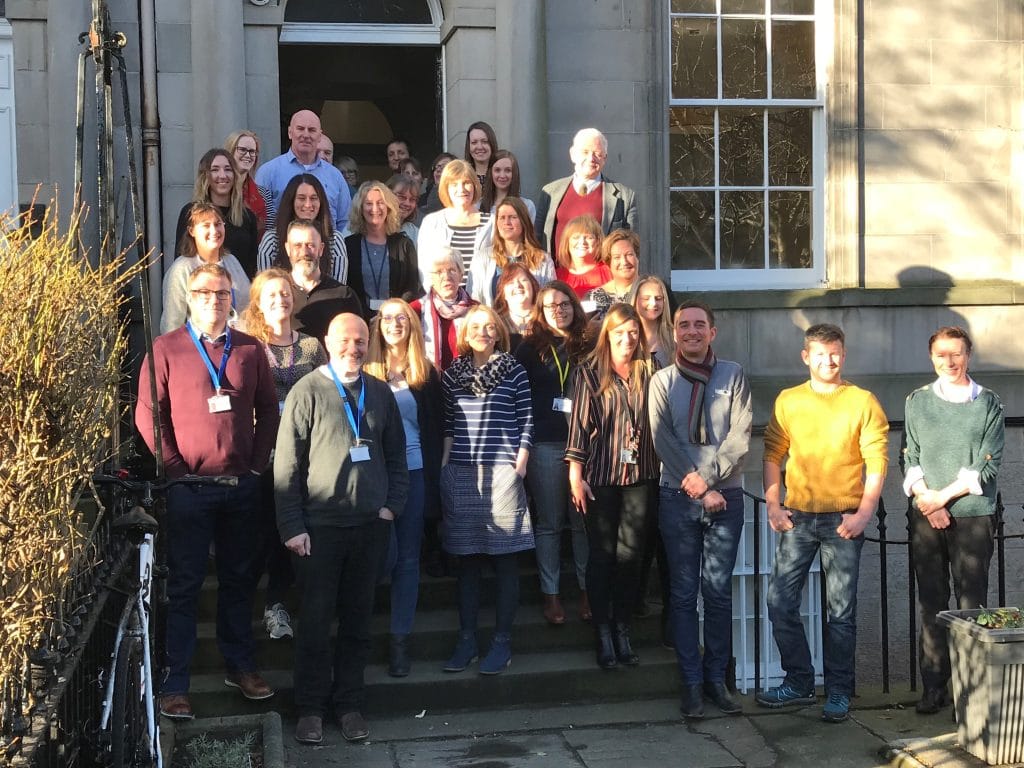 VOCAL is a dynamic and carer-led organisation VOCAL, supporting over 10,000 carers in Edinburgh and Midlothian. We are committed to excellence in public services with several quality assurance marks to prove it. We positively encourage applications from under-represented minority groups.
Current vacancies
Senior Carer Support Worker (Midlothian)
Salary: £30,100 (pro rata)
Status: 30/36 hours per week
Location: Midlothian
VOCAL is a carer-led organisation. Applicants will evidence an excellent understanding of the diverse range of caring situations, the impact of caring on peoples' lives and barriers carers face at different points of the caring journey.
Applicants will evidence excellent people, leadership and communication skills, with experience in staff management, casework and person-centred support work, including experience of brokering support.
Excellent knowledge of health and social care, including key legislation and policy affecting carers.
Applicants will be digitally competent and effective communicators with individuals, carer groups and partner agencies.
How to apply
Download the person specification / job description. Complete the application form and equal opportunities form and return to LHill@vocal.org.uk, or by post to Lead Officer Carer Support (Midlothian), c/o VOCAL Midlothian, 30/1 Hardengreen Estate, Dalhousie Road, Dalkeith EH22 3NX.
We welcome applications from under-represented minority groups.
Closing date Friday 20th September 2019
Interviews Tuesday 8th October 2019
VOCAL Trustees
Salary: Unpaid
Status: Management Board
Location: Edinburgh
VOCAL is the Voice of Carers Across Lothian, and this is our 25th year of operation. We support unpaid – family – carers with advice, general support and training. We employ some 35 professional staff and benefit from the support of over 70 volunteers. We manage two carer centres at 60 Leith Walk, Edinburgh and at Hardengreen Estate, Dalkeith and support staff based in many Edinburgh communities, in line with Edinburgh Council's policy of making services available in the four quarters of the City. We currently support over 9,000 carers each year and aim to support more than 10,000 by 2021.
We are a medium sized charity, constituted as a company limited by guarantee, with an annual turnover of about £1.5m, and are now seeking to recruit more trustees to our board. (We have 10 trustees at present.)
Trustees will be able directly to influence the development of our policies, both generally and by using any particular expertise they may have. We have committees focussing on specific aspects of our administration, as well as opportunities to represent VOCAL in Edinburgh and Midlothian. At present, we are particularly interested in recruiting more trustees from
Midlothian, where we are heavily involved in Midlothian Council's implementation of the Carers (Scotland) Act 2016.
The majority of the current board have direct caring experience, but that is not an essential requirement for appointment as a trustee. Applicants should however have a serious interest in improving the situation of carers, and relevant skills.
Relevant skills are those customarily expected of trustees. Experience in administration, finance, HR, health and social care, or of other boards of third sector organisations, will all be useful.
There is a formal induction process for new trustees. In addition, further training can be provided in specific aspects of the trustee role.
We aim to be an inclusive organisation. All trustees are entitled to be paid the reasonable expenses connected with their membership.
Are you interested in finding out more? Then contact the Convenor or Vice-Convenor (Convenor@vocal.org.uk; vice-convenor@vocal.org.uk) . They will arrange an interview at which they will provide a further description of what VOCAL does, and what being a trustee will involve. Thereafter, if both parties decide to proceed with the application, applicants will be invited to a board meeting, following which they may be co-opted on to the board.
Find out more about VOCAL
How we protect your personal data
Your application will be stored on VOCAL's secure systems and we will only use this information to process and contact you regarding your application. None of the information provided will be shared with a third party unless required to do so or you have given your consent. If you are successful, your application form and any references will be kept for your personnel file. If unsuccessful, your application will be stored for 3 months and then deleted from our systems.