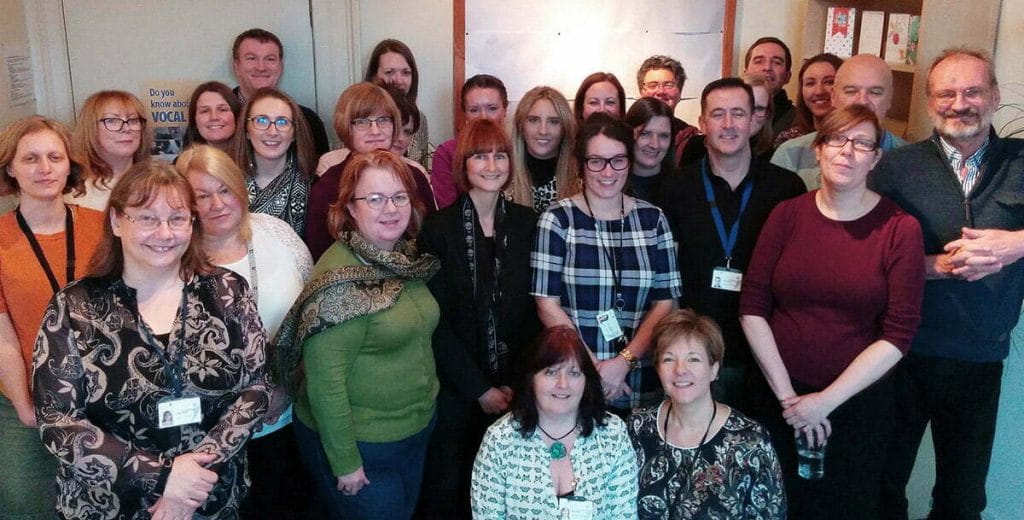 VOCAL is a dynamic and carer-led organisation VOCAL, supporting over 10,000 carers in Edinburgh and Midlothian. We are committed to excellence in public services with several quality assurance marks to prove it. We positively encourage applications from under-represented minority groups.
Current vacancies
Carer Support Worker
Salary: £25,000 – £27,600 (30/36 hours pro rata)
Location: VOCAL Midlothian Carer Centre
Closing date: Monday 16 July 2018, noon
Interviews: Week beginning 23 July 2018
VOCAL (Voice of Carers Across Lothian) supports over 2,000 carers in Midlothian. We seek to fill a vacancy, initially for one year, for a Carer Support Worker.
The postholder will support carers to identify personal outcomes, provide person-centred support to address issues arising from the caring situation and support carers to improve their health and wellbeing and personal development.
The postholder will be part of a dynamic team, work closely with partners of other agencies and evidence excellent interpersonal skills and a good understanding of the issues impacting on people with caring responsibilities.
Application details
Please download the application pack below and return the application and monitoring forms to chiefexecutive@vocal.org.uk or by post to:
Sebastian Fischer,
Chief Executive,
c/o VOCAL Midlothian,
30/1 Hardengreen Estate,
Dalhousie Road,
Dalkeith EH22 3NX
before noon on Monday 16 July 2018.
Find out more about VOCAL
How we protect your personal data
Your application will be stored on VOCAL's secure systems and we will only use this information to process and contact you regarding your application. None of the information provided will be shared with a third party unless required to do so or you have given your consent. If you are successful, your application form and any references will be kept for your personnel file. If unsuccessful, your application will be stored for 3 months and then deleted from our systems.