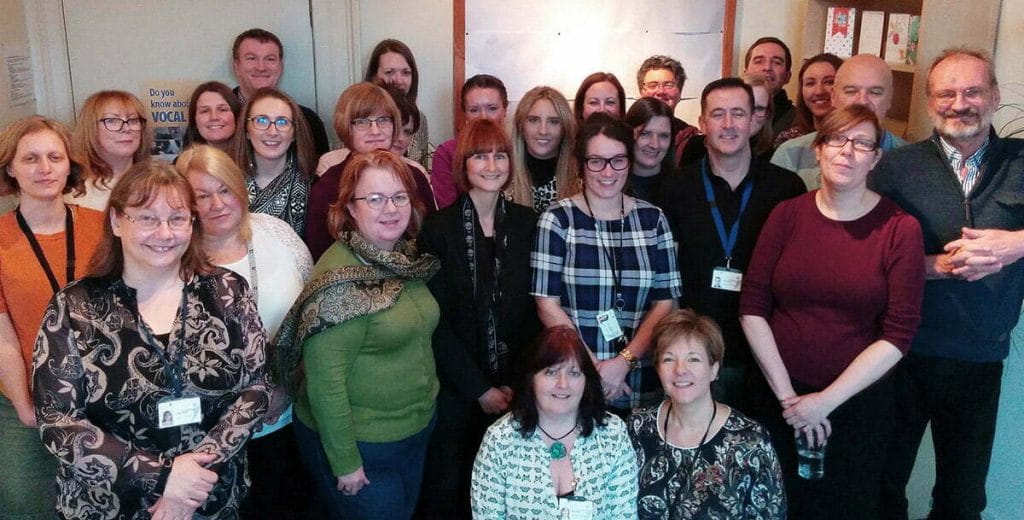 VOCAL is a dynamic and carer-led organisation VOCAL, supporting over 10,000 carers in Edinburgh and Midlothian. We are committed to excellence in public services with several quality assurance marks to prove it. We positively encourage applications from under-represented minority groups.
Current vacancies
VOCAL Board of Directors – Treasurer vacancy
VOCAL is the Voice of Carers Across Lothian, a dynamic charity which provides support to over 9,000 unpaid family carers each year in Edinburgh and Midlothian.
VOCAL's treasurer will retire in October 2018, following 10 years of service during which the charity grew into an innovative and financially sustainable social enterprise. For a smooth transition, we seek to identify a successor with a professional background and possibly some caring experience in the family to join our Board of Directors and take on the role of treasurer. The position is not remunerated.
You may be in employment or retired, have a background in financial planning or account management, preferably with some understanding of SAGE accounting software which is used by our organisation and maintained by a finance officer. VOCAL receives funding from a diverse range of sources and undertakes many fundraising initiatives each year. We strive to continuously improve our systems to provide greater clarity and transparency of our finances for the benefit of the Board, staff and other stakeholders.
For a summary of VOCAL's work, annual accounts and turnover and priorities for the future, please see our most recent report of work here.
Further information about VOCAL's work is also available from our website.
For further information, expressions of interest or an informal chat about VOCAL, please contact Sebastian Fischer, Chief Executive, at sfischer@vocal.org.uk