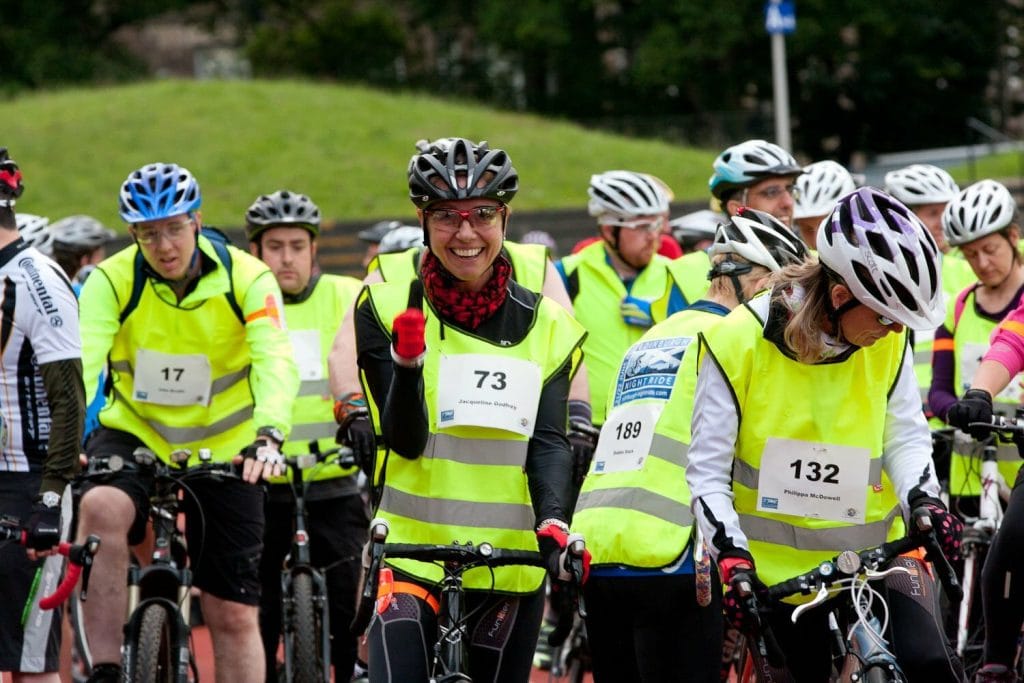 Discover the thrill of night riding and join hundreds of other cyclists, of all abilities and ages, for a night to remember on Edinburgh Night Ride – and help raise money for VOCAL!
Edinburgh Night Ride is a fantastic one day charity bike ride event taking place on Saturday 17th June 2017. Pedalling 50 miles around Edinburgh you'll see the sunset over the coast, cycle through beautiful Georgian streets under the moon and stars, and discover stunning night views of Edinburgh – all whilst the city sleeps… it really is a unique way to explore this captivating city.
Make your miles count
By taking part in this cycle challenge not only will it be an amazing achievement, but you can also help to make a real difference to the lives of unpaid carers by raising money for VOCAL.
Read more about the event here – Edinburgh Night Ride Brochure 2017.
Get signed up!
Ready to ride? The earlier you register the sooner you can start training and fundraising. So what are you waiting for?
Register for Edinburgh's most iconic cycling challenge and start your fundraising today.
Register here
Downloads