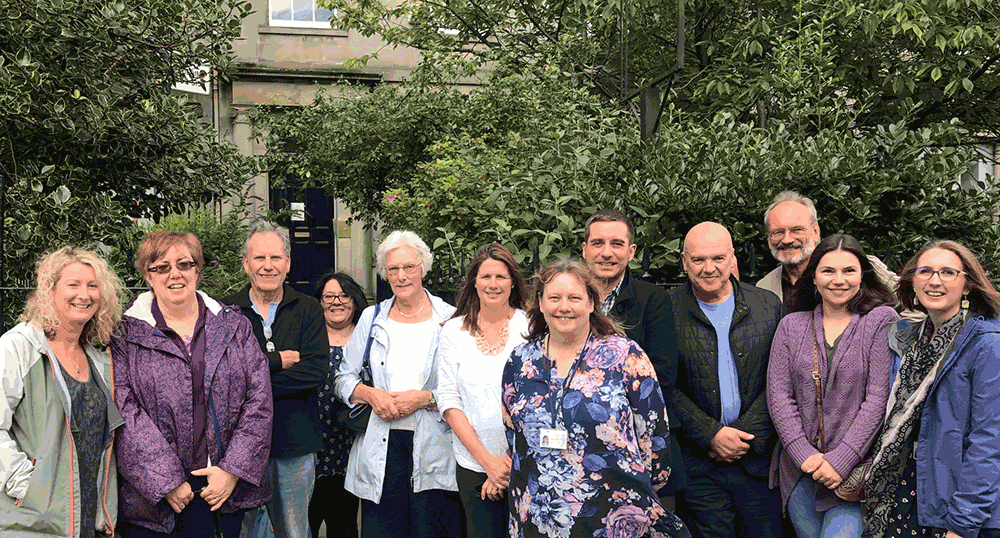 Support VOCAL's new Edinburgh Carers Hub appeal – donate to our crowdfunding appeal and help us create a carers hub for the 21st century!
Can you help?
We aim to develop a new state-of-the-art carers' hub which is welcoming, safe, innovative and accessible for all so that VOCAL's carer support services can reach every home and every part of the city.
To do this we need to raise £100,000 to help pay for the modernisation and refurbishment in preparation for the opening in spring 2018.
We need your help to raise £15,000 of this through our crowdfunding appeal.
Donate to our appeal
How will your donation help?
Your kind donation will help purchase the following items:
Stair lift to improve access
Decorating and refurbishment work
iPads and TVs for digital carer training
Furniture for use in the common room and other public areas
Artwork of Edinburgh
Gardening tools and a picnic bench
Indoor and outdoor plants
External signage
Bike storage
Find out more about the Carers Hub appeal
If you would like to discuss other methods of supporting or to hear more about the project please contact Francesca Greaves at fundraising@vocal.org.uk