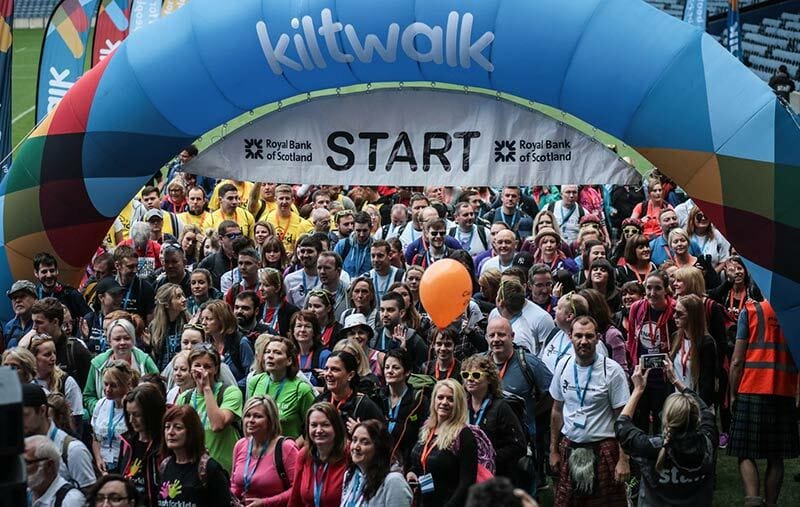 Join the Kiltwalk in Edinburgh on Sunday 17th September 2017 to raise vital funds for VOCAL and promote positive images of caring and support for carers. Registration is open, so register now!
Take in the wonderful sights that Edinburgh has to offer – from the majestic Castle to the views of the Firth of Forth at a pace that suits you.
Need more persuading?
There is no minimum sponsorship fee but for every £100 you raise for VOCAL, The Hunter Foundation will also donate £10 meaning that 110% of your donation will come to us.
There are three different distances which suit all abilities and ages. Whether or not you prefer a leisurely wander around Edinburgh or the challenge of a marathon walk then there is something for you. So, why not get the whole family involved and make a day of it?
---
The Wee Wander
---
The Big Stroll
---
The Mighty Stride
---
For your entry fee, you will receive entry ticket, walker guide, two meal vouchers, Kiltwalk finishers medal, snacks/refreshments throughout the route as well as a full day and night of entertainment.
More information on timings and routes for all three walks can be found here.
How to register
1. Register to take part on behalf of VOCAL on the Kiltwalk website. During the registration process you will be able to choose VOCAL as your nominated charity. Entrants are required to pay an entry fee on registration.
Register here.
2. Once you've registered, your personal Everydayhero fundraising page will be automatically generated and you will be sent an email with details.
3. Download the sponsorship form so that you can take offline donations:
Kiltwalk Edinburgh sponsor form.
4. Start raising money to support VOCAL's work with carers!
All funds raised offline must be sent to the Kiltwalk organisers within 3 months of the event finishing to be tallied up and forwarded on to VOCAL. Please note that we will receive 110% of the funds you raise.
More information
For more information about taking part in the Kiltwalk, registration or fundraising please contact Francesca Greaves: